When I was makiing this mini kit a phrase kept going round in my head I have no idea where it came from but it was 'Funky Retro Cowboy' ummm sooooo I decided that I would make 2 previews one with a cowboy and showing a way to use the kit, I will confess that I don't create scrapbooks or layouts so will tell you that I don't really know how these things go together lol but I do create an aweful lot of Incredimail stats and tags and have of course joined the latest craze of scrapper tags so with that in mind I suppose you could say that what I created was a giant scrapper tag lol.
The photo is of myself (yuck hate it) and my very own cowboy who never rode a horse but instead rode a motorbike and now rides it in the sky of course this is my very own space cowboy my darling son Nathan Jon the photo was taken at my nephew's wedding a few months before Nathan died.. anyway this 'tag' created a lot of emotion here I can tell you, tears rolled down my face as I put it together to show you ... that said I hope that you like it and don't laugh too much at this cowboy saloon gal,  in case you are wondering as to why we were dressed in such a manner for a wedding well my nephew Aaron is gay and had a 'brokeback mountain' themed wedding it was great fun with cowboy beans gingham clothes and all sorts of other 'cowboy' themed food and whathave you.
OK enough chit chat 
The kit contains way too many buttons lol there are 10 of them 
8 Vellum patches 4 with texture 4 without
5 Ribbons not sure if they really go with this kit or not umm
2 staples 1 crossed
and 4 Torn overlayed papers:
Here is the tag that I made below is the preview of the kit and download link is below that.
Hope you have fun with this one.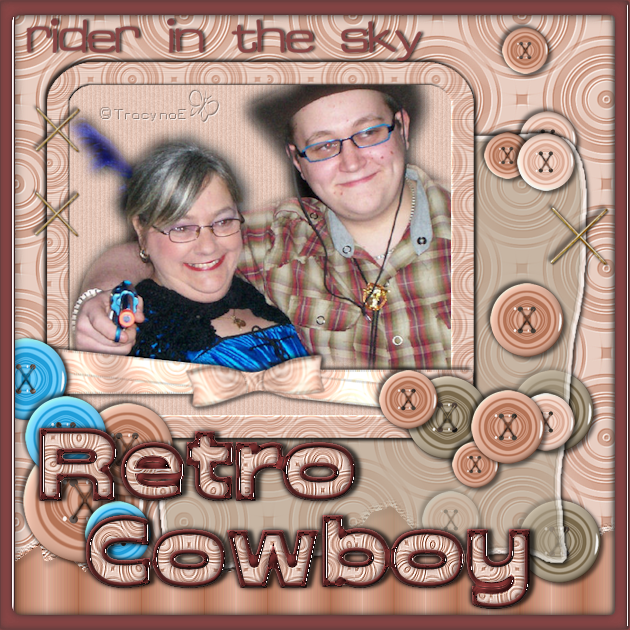 ~~~~~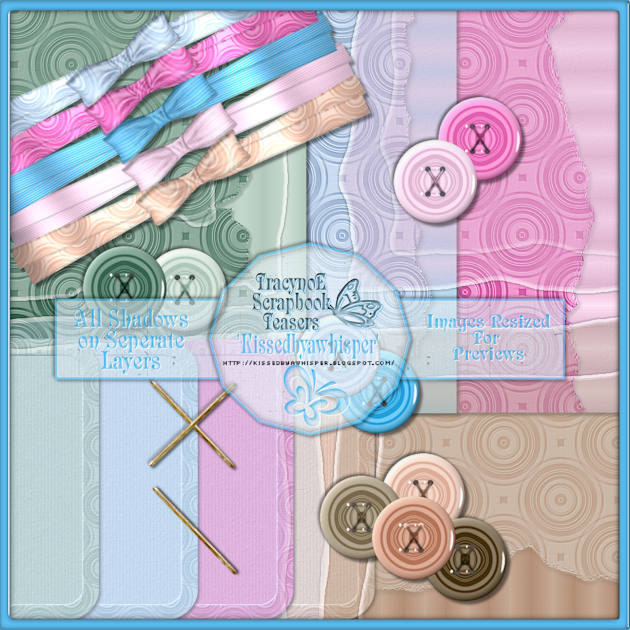 Download the Funky Retro Kit HERE