Happy Wednesday to you all,
Well so far so good as this morning its not raining yeahhhhh bet ya by dinner time it is though lol... I am totally fed up with all the rain we are having... the world is so unbalanced here we are this little island that is constantly rained on so much so that one of these days I am sure we will sink heheh and then on the other side of the world they are in drought conditions its hard for me to imagine a country that has to account for even a teaspoon of water when I am growing webbed feet to cope with the amount of water we have ... ohhh well no good complaining or moaning about it as there isn't a thing I or anyone else can do about it.
So on a more cheerful note how about some pretty bright flowers to cheer me oppps you up lol Cheer us all up I mean 8-)
Hope those on the other side of the pond are all safe what with Gustav and Hanna and whoever else is blowing along your coast line and up your garden paths....
ohhhhhhh yep some pretty glassy flowers for you to play with I forgot to save one of these as a greyscale image so that you can alter the colours easier but as I started with a greyscale they should be easier to alter back, if you don't know how to do that yourself please give me a shout and I will tell you... well only if you use PSP don't know about PS lol
ok heres the preview download  link is underneath
These flowers are quite large ready for you to downsize they look rather cramped on the preview , there are 12 in the zip ok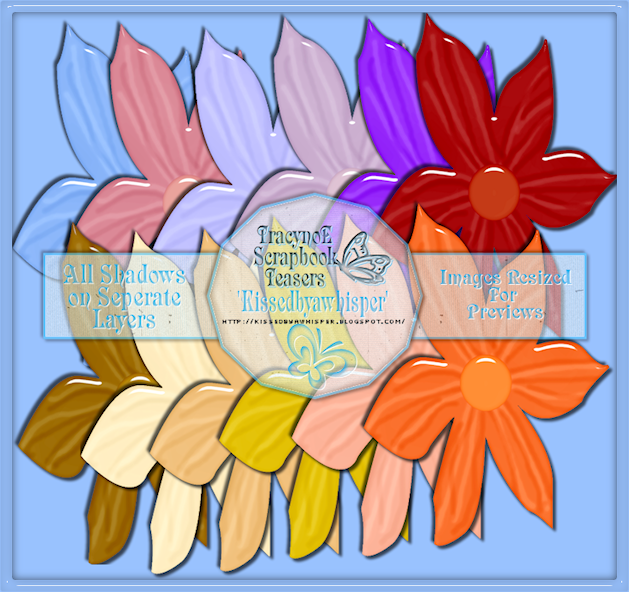 Download them HERE 
Have some fun with them 
hugs Tracy